March 27, 2020
The Chancellor has announced a UK-wide scheme giving direct cash grants to self-employed individuals. If you are eligible the Government will contact you and ask you to apply online.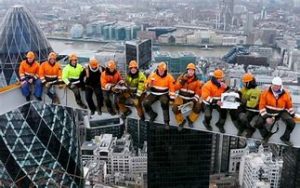 Rishi Sunak has set out plans that will see the self-employed receive up to £2,500 per month in grants for at least 3 months.
Those eligible could receive a cash grant worth 80% of their average monthly trading profit over the last three years. This covers 95% of people who receive the majority of their income from self-employment.
This brings parity with the Coronavirus Job Retention Scheme, announced by the Chancellor last week, where the Government committed to pay up to £2,500 each month in wages of employed workers who are furloughed during the outbreak.
Self-employed marine industry workers who are eligible for the new scheme will be invited to apply directly to HMRC for the taxable grant, using an online form.
The scheme will be open to those with a trading profit of less than £50,000 in 2018-19 or an average trading profit of less than £50,000 from 2016-17, 2017-18 and 2018-19. More details are on Gov.uk.
To qualify, more than half of a worker's income in these periods must come from self-employment.
To minimise fraud, only those who are already in self-employment and meet the above conditions will be eligible to apply. HMRC will identify eligible taxpayers and contact them directly with guidance on how to apply.
Acknowledgement to Marine Industry News
For more information contact European Marine Services Ltd. Marine Surveyors & Consultants
EMS also undertake Boat Safety Inspections & Engine Inspections
www.europeanmarinesurveys.com
Tel: 01603 327 123