March 7, 2021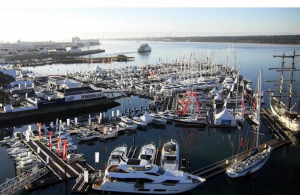 British Marine says it has met with the Department for Environment, Food and Rural Affairs to clarify the guidance specific to the leisure marine industry reopening from lockdown on 8 March.
It's produced a matrix, which it says has been approved by government, detailing how British Marine members (England-only) should interpret the guidance.
Each step of the plan has a 'no earlier than' date, five weeks later than the previous step, to allow time to assess the impact of the previous step.
The organisation says it has clarified that, from 8 March, all forms of watersports, including the use of privately-owned craft and self-drive day hire boats for single households, can go ahead in England (subject to local navigation and harbour authority guidance). Furthermore, it has been concluded that marinas can open from 8 March to allow recreational boating to take place and boat brokerage can open in line with non-essential retail from 12 April.
This all assumes that boats allow for social distancing to take place.
The full matrix is split into seven categories: hotel boats, self drive day hire, self drive holiday hire, skippered boats, fixed trading boats, watersport activities, and private boats.
"This roadmap provides hope and reassurance, and I am pleased that the collaboration between government, other user groups and ourselves has resulted in aligned guidance for marine businesses and participants," says Lesley Robinson, CEO of British Marine. "It is welcome news that parts of our industry should be able to re-open in time for the Easter holidays.
I am cautiously optimistic about the months ahead, based on the assumption that, as the vaccine rollout accelerates, the phased easing of restrictions is achievable."
Guidance for Scotland, Wales and Northern Ireland differs. British Marine says it remains engaged with government on the individual plans set out by the devolved administrations.
Acknowledgement to Marine Industry News
For more information contact European Marine Services Ltd. 
     Marine Surveyors & Consultants | ADR Mediation  |  Expert Witness 
www.europeanmarinesurveys.com
Tel: (44) 01603 327 123