August 16, 2016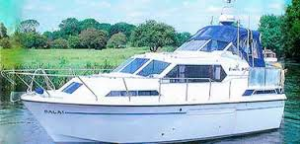 Hi John
Can you please confirm if I can pay your invoice by credit card, if so, is there a charge for this?
May I take this opportunity in thanking you personally in the way Will Kirby carried out our survey yesterday.  He is such a polite and approachable man, nothing was too much trouble to explain different questions that needed to be answered.  He is a credit to your company and I would have no hesitation in recommending him and European Marine Services to friends and colleagues at Brundall Bay Marina.
Thanks once again.
Regards
Alan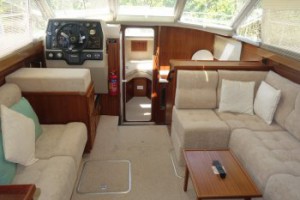 Broom 970 Interior
A short synopsis to Broom Boats of Brundall, Norfolk UK
The last six years
With new direction in a growing industry, new investment in 2010 saw Broom relaunch the business in to what you see today. Redesigned by Graham Warren, the 455 and 370 models were launched with contemporary interiors and this style continues to inform the interior design of the new models.
Now in its 5th year, the Broom Boat Show sees Broom opening its doors to the public offering boat trips and factory tours, Broom is proud of its heritage and has embraced this opportunity to show their traditional manufacturing process alongside the exquisite finished product.
Broom have growing presence at a number of national and international boat shows with the Southampton, London and 2013 and 2014 Dusseldorf boat shows.
Broom 30 and 35 Coupe launched in 2012 offering Broom luxury for inland and estuary cruising (estuary cruising just applies to 35 Coupe). With a growing number of Broom registered dealers, Broom are sailing through this decade with the same passion for craftsmanship and determination for success that Charles Broom showed in 1898.
For more information contact European Marine Services Ltd.  Marine Surveyors & Consultants
Tel : 01603 327 123        www.europeanmarinesurveys.com