February 5, 2020
With METS reporting an increase in the number of UK exhibitors of 227% compared to 2017, anecdotal evidence that boot Düsseldorf is experiencing an increase of over 30% year on year, UK regional boat shows popping-up and boats at caravan shows, what exactly is happening in our British industry ? Alice Driscoll unpicks the results of our latest MIN survey.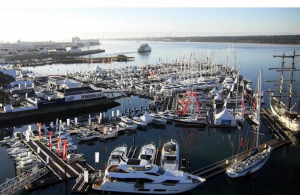 Asking the marine industry for its views about boat shows is a little bit like asking a parent who their favourite child is. It's an impossible question to answer, and everyone has an opinion. What is evident is that marine businesses judge the effectiveness of a show in terms of their own specific needs, and how the audience at each show meets those needs. As such, the theme of quality of attendee cuts a deep path through the data.
A third of the marine industry surveyed has exhibited at regional retail shows in the past 12 months, including marine specific events – Crick Boat Show Northamptonshire, Brundall Boat Show Norfolk, South Coast Boat Show and British Motor Yacht Show to name a few – as well as non-marine specific shows including Goodwood Festival of Speed, Caravan Shows, Game Fair and county shows. While over 65% exhibited at Southampton International Boat Show (SIBS), around 20% exhibited at Seawork and 17% at the RYA Dinghy Show. Plus, over 55% of respondents exhibited overseas in the past 12 months.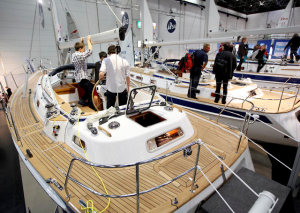 Quality of attendees: UK
When it comes to choosing where to exhibit with so many options available, the quality of attendees (36%) is far more important than the quantity (3%).
"Footfall is important, but the promise of high footfall doesn't always bring in the right people," says Ian Patience of Sail and Powerboat Training. "Often visitors are more interested in just looking at boats and are not actually going to go boating."
This is underpinned by Andy Ash-Vie from Harken, who says: "The RYA Dinghy show is fantastic because of the sheer enthusiasm of the visitors. They are fully engaged and it is a celebration of the sport first, then the business follows. Also, it's quick and low cost so getting a return on investment is easy to define."
"The number of visitors is not important, it is the number of sales and qualified leads which really counts," says one respondent.
"Make them about selling boats," pleads another, "not footfall and a 'waterside event'. This becomes an experience/family fun day out – exhibitors aren't there to entertain the masses."
So what are the advantages of exhibiting in the UK ?
Aside from sales, there's no surprise that the most important advantages to exhibiting in the UK are meeting customers: potential (59%), new (47%), and existing (46%).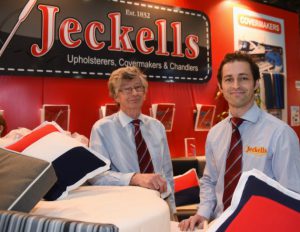 Building brand awareness is also cited as key (46%), which, considering the UK shows are predominately retail events, was understandably more than twice as important as connecting with the industry (21%). Only 10% of respondents are checking out the competition, while 0% consider finding new suppliers an advantage of exhibiting in the UK.
But where are the sales made at UK shows ?
SIBS topped the bill with nearly 50% stating it achieved the greatest level of sales for the business.
"It attracts good quality clients and gives me the opportunity to connect with other marine companies where further opportunities can be realised," says one respondent.
That said, 13% of businesses are achieving the greatest level of sales at other shows, like Crick – Northamptonshire, Brundall – Norfolk and Goodwood.
"Crick Boat Show," says one respondent, offers the "best ROI. [It's] a four day show with high quality attendees."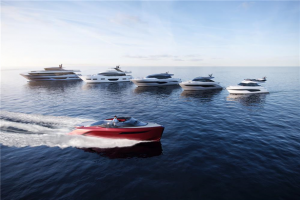 Turn it around
New patterns and challenges are emerging. For example, Nic Parton of Triangle Berth Brokers is already looking at alternative ways of making shows work for him. "We visit more shows than we exhibit at, for example Poole Harbour, METS, Palma Superyacht Show, Seawork and the South Coast Boat show – we make it work for us as a visitor rather than exhibiting, mainly due to cost and time."
Overseas shows
55% of respondents exhibited overseas in the last 12 months. METS was the most popular exhibition (37% exhibited), followed by boot Düsseldorf (29%), with Cannes and Paris equal in fourth place, followed by Fort Lauderdale, Miami and Dubai. METS also achieved the greatest level of sales overseas for 28% of all respondents.
Customer focused
Aside from sales, like the UK, the three most important advantages for exhibiting overseas were meeting customers: potential (42%), new (37%) and existing (25%). Building brand awareness ranked highly as an advantage (24%), followed by connecting with the industry (18%) and finding new suppliers (6%).
Expense of attending overseas
Interestingly exhibiting at an international event was not necessarily considered to be more expensive than exhibiting at a UK event.
"They make it affordable for small companies," says Ian Patience of Sail and Powerboat Training who's exhibited in the UK and at boot Düsseldorf.
"The whole experience at Düsseldorf was totally different," Ian says. "They make an effort to provide an affordable space, no matter what size company you are. It had very different feel about it. Even the companies exhibiting there were more friendly, they wanted to make contact with you. It is run very professionally."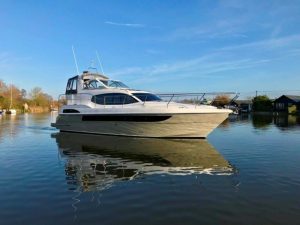 Learning from regional shows overseas
Many respondents commented that they exhibit at, or attend, smaller regional retail shows overseas to meet with their manufacturers, dealers and distributors. This gives them a broader experience of what creates effective consumer shows in other countries.
"Seattle and San Francisco both have excellent seminar programs which pull in the real sailors," says John Curry of Hydrovane. "London was, and Southampton is, awful in that respect. The smallest show 'Sail Pacific' in Richmond, California is just as good as the biggest because of the quality of the customers.
"Compare Annapolis' United States Sailboat Show to Southampton," John continues. "Annapolis is by far the most fun and gets the best visitors. [There are] practically no big booths. It is jam packed, but they don't let the big guys dominate. That is what kills shows – big booths hogging the space and squeezing out the little guys."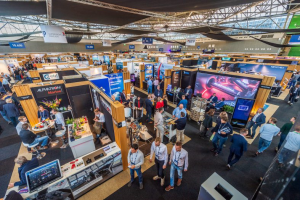 How marine companies decide where to exhibit
Quality of attendees is the most important factor considered when deciding where to exhibit (36%), followed by potential sales (28%) and cost of exhibiting (22%). Location (3%), venue (1%) and numbers attending (3%) are hardly worth a mention, but it's clear that British companies rely heavily on British exhibitions.
"Our market is wholly the UK and not overseas," says Sue Pierpoint of Flexisail. "Now that the London Boat Show no longer exists it is even more important to keep the Southampton show. It would be disastrous for our business if this no longer existed. We pick up a lot of members at the show and at our two post-show open days in October."
A show needs to be affordable. "Venue cost is one thing," says one respondent, "but transporting staff and keeping them over in hotels, B&Bs, etc., is another large overhead not normally considered by the organisers."
And the best in show is . . . . .
. . . . . . . like that favourite child, hard to decide.
For some it's METS, being "appropriate to my business: contacts, networking, wide range of exhibitors, truly international, not parochial, and easy to reach" and "short and sweet, very focussed show over a short period".
For others, boot Düsseldorf, because "it is easily accessed and is great value of money in every respect from stand space to hotels and food. We always sell boats there and hardly ever at Southampton".
Others prefer Seawork, as the format's "a three-day B2B show with everyone focused on business" and "a short show with qualified attendees and the prospect of follow on commercial sales".
And for others, SIBS tops the bill: "It's brilliant for sales, networking and brand awareness. Quality of customers is excellent. Southampton is well positioned to attract customers from all over the UK and Europe."
So is there a future for British Boat Shows ?
78% of marine industry respondents state they will exhibit at UK shows in the next twelve months, 41% in Europe and 15% worldwide. And, although 13% of respondents are not intending to exhibit in the next 12 months (adding a further 3% to those who didn't exhibit in the last 12 months), for now, the marine sector agrees that 'yes', there's a future, especially for those who only sell in UK markets. And, there are calls for shows in other regional locations.
But there are plenty of caveats.
If, rather than just surviving, British boat shows are to thrive with exhibitors, it's clear the shows need to attract top quality visitors, the majority of whom fall into the 'customer' bracket, instead of looking at numbers through the door.
As well as having engaging and informative sessions (like in-depth seminars) to pull-in those quality visitors, shows can look and learn from successful offerings overseas, especially if, as Ian Cooke, President-elect of British Marine Federation and Director at C-Quip, alludes to, change is coming.
"As the marine industry acknowledges changes in water sports participation, it is vital to our future success that we reflect that change in our presentation to boaters," Ian says. "It is equally vital to ensure that boat shows are relevant in today's market"
Source: Marine Industry News
For more information contact European Marine Services Ltd. Marine Surveyors & Consultants
EMS also undertake Boat Safety Inspections & Engine Inspections
www.europeanmarinesurveys.com
Tel: 01603 327 123